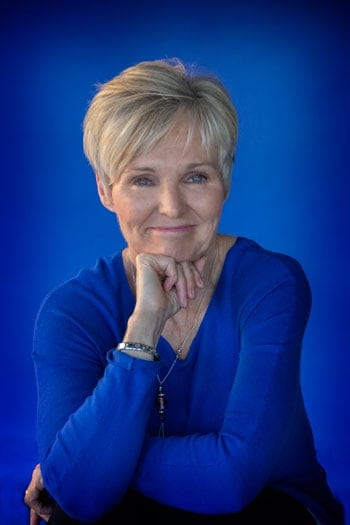 B.Ed Di Hom (Pract) C.A.H.P BFRP
Degree in Physical Education and Health
Doctor of Homeopathy
Certified esthetician
Cidesco Diplomat
National level certified Aromatherapist
Bach Flower Therapist
Trish is a graduate of the Victoria University of Manchester, Trish is a teacher with 35 years of experience in the education field. For twenty of those years she has been an educator in the esthetics industry.  She is an advocate for raising standards in education for Complementary Health Care Practitioners with special interest in Aromatherapy.  Her career in the field of natural health and esthetics is wide and varied. From Doctor of Homeopathy to Cidesco diplomat, Trish is a dedicated professional, committed to ongoing education and the education of others. Trish has become well known in the field of esthetics in North America as both a speaker at trade shows and also for her written contributions to some of the top magazines in the industry.
Career Highlights
1976 graduated The Victoria University of Manchester with a degree in Physical Education and honors in teaching practice.
1978-1988 Teacher with the Hamilton Board of Education and part –time professor at Brock University.
1988 graduated with honors from esthetic school.
1989 Owned and operated a full service spa.
1995 Dr.Vodder's – Facial Manual Lymph Drainage
2007 Cidesco Diplomat.
1981 Certification in Reflexology
1990 -1994 Aromatherapy training with Robert Tisserand and Eve Taylor. Upon completion became the authorized educator and distributor for Eve Taylor Products in North America.
Advanced training with Gabriel Mojay in subtle aromatherapy.
Recognized teacher and examiner with the Canadian Federation of Aromatherapy.
2005/2006 Advanced master classes in medical aromatherapy, Lyon, France.
2007 Master class with Rhiannon Harris, pregnancy and aromatherapy.
1998 Certified Bach Flower Practitioner
1999 Certified teacher for the International Bach Flower education Program and program coordinator for Canada.
2000 Qualified as a Doctor of Homeopathy
2000-2003 Advanced classes in women's health, chronic disease protocols and pathologies
Lectures
International lecturer BABTAC, international Beauty Expo, England
Lakehead University, medical professionals, aromatherapy and palliative care
Ontario Pharmacists, quality control in aromatherapy
Herb Society of America, benefits of essential oils, botany and chemistry
Trade Shows North America. Philadelphia, New York, Florida, California, Texas, Toronto.