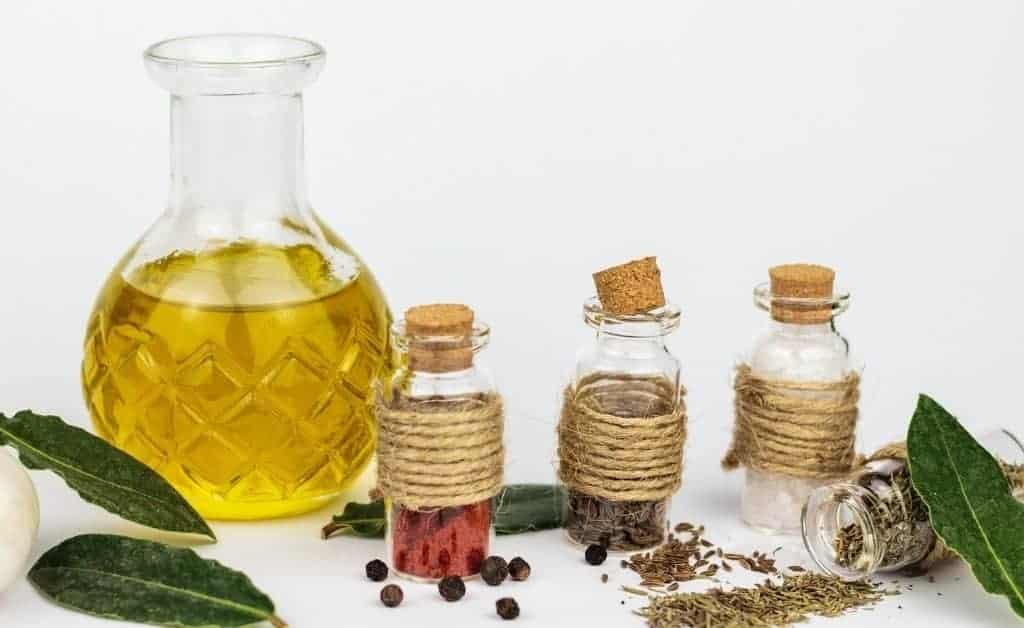 In aromatherapy or other holistic therapies plant- based oils often used for massage are referred to as 'carrier oils.' The term 'carrier' oil in some ways belittles the practical value and dynamics that lie behind the ubiquitous vegetable oils. Nutritionists have long known the true value of oils and fats and their necessity in our diet. Different plant- based oils have special properties of their own and aromatherapy has certainly pioneered their use and has brought them to prominence in a number of ways. Oils and fats do not have the glamour of essential oils. It's true they lack aroma and the excitement of essential oils but they are always there. Indeed the term 'fat' like 'carrier' is not very exciting or interesting.
In reality nothing could be further from the truth. Oils and fats have astounding benefits and fundamental applications for anyone concerned with holistic body work. They can actually form the foundation or even the actives in many cosmetic formulas and expensive treatments. These cold pressed oils are an intrinsic part of the Materia Medica or repertoire of an aromatherapist in most parts of the world.
In particular the UK has promoted the use of these oils as 'carriers' as the base oils into which we infuse essential oils to create a blend to be used in massage. Essential oils and vegetable oils are of course very compatible.
All vegetable oils are defined as lipids and are organic compounds containing carbon, hydrogen and oxygen. They are largely composed of fatty acids which in turn are composed of two parts, one fatty and the other acid. Linked together they are fatty acids. Oils and fats differ from one another mainly in the amount and variety of fatty acids they contain. Some fatty acids are 'essential' meaning that the body cannot synthesize them but we have to ingest them to be healthy. Linoleic acid and linolenic acid are the two primary essential fatty acids required for general health and to support the skin barrier. The quality or the use of the oil will very often depend upon the fatty acid profile or the fatty acids it contains.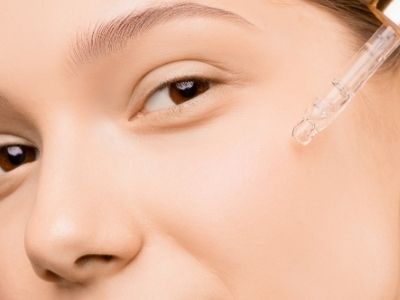 The big question: Do the plant-based oils contribute anything within itself to a treatment or skin regime.
Aromatherapists are perhaps the leading proponent these days of topical application of oils and fats to the skin. However they have also been making a comeback in the skin care industry. One of our newer trends are oil based cleansers and the therapeutic application of oils to our skin as part of our daily regime, particularly for mature skin. Fats or oils are the major components of cell walls and intracellular membranes so it's not surprising that these oils are important in skin care.
Plant derived oils provide, at the very least, emollient properties to the skin. They are amongst the oldest used health and cosmetic materials known to mankind. They are regularly used and chosen because of their low incidence of irritation, sensitization and comedogenicity. Moisturizing and skin softening are basic uses for oils. As we age our own natural moisture factors do decrease and so these precious plant oils are a natural replacement.
Some oils are absorbed more quickly than others; some are thicker than others based on their chemical structure. Coconut for example can feel greasy due to its saturated fat content, unless it is fractionated oil, medium touch oils are usually monounsaturated oils such as Avocado, Almond, Olive and Sesame. Sunflower and Walnut are polyunsaturated oils and are much thinner and lighter oils. Logic might say to us that thinner oils might penetrate more easily. However each oil has a certain viscosity, a more accurate term than thickness or thinness. What might be classed as thick oil, when placed on a warm skin can behave very differently.
When describing treatment oils we use the term 'carriers' not just meaning they hold or mix with essential oils in bottles but rather they carry essential oils into the skin. Essential oils are volatile; their nature is to go upward into the atmosphere not downward into the skin. In general terms we need to understand that when essential oils are blended with vegetable oils they travel down into the skin more efficiently.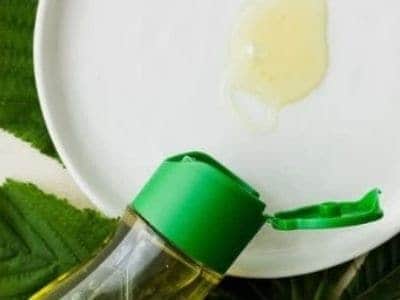 When the skin is dry, oil will penetrate to the lowest levels of the skin. It becomes a moisturizer not only as a barrier to water loss but being bio available, contributes to the natural moisturizing factors of the skin even as a breakdown product of bio synthesis and it is supportive of skin activity.
Following the menopause, fatty acids are found to be reduced in mature skin. As these constitute NMF's or natural moisturizing factors, it would be appropriate to apply them at the site where they are needed, on the skin and /or by digestion. As the skin condition deteriorates with age or stress it may become more sensitive, with the potential for irritation and disturbance in oil production.
Dry skin and topical eczema typically always show up poor lipid barriers and low ceramide content in the epidermis. As the skin becomes drier and less elastic as we age, the alteration in structure in part due to the important lipidic film on the surface of the skin. The composition of the film includes essential fatty acids, phospholipids and ceramides. It follows then, that blends of oils topically applied and containing the right compounds can only benefit the skin as it ages.
The epidermis is capable of metabolizing the elements necessary to recover its corrective barrier function. It should be perfectly possible to improve the skin's health and appearance by topical applications of suitably balanced oil blends or complexes. What cannot be dismissed is the value of plant -based oils in the treatment of difficult skin conditions. With or without essential oils, combinations of topically applied plant oils have been shown to be of great value in the treatment of psoriasis and eczema. This particularly applies to oils rich in Gamma Linoleic acid.
The Dermatological Archive in 1993 reported the following:
Topical applications of individual lipids or incomplete mixtures of lipids interfere with barrier recovery, while complete mixtures of cholesterol, fatty acids and ceramides allow for normal barrier repair.
So, get blending with whole oils!!!!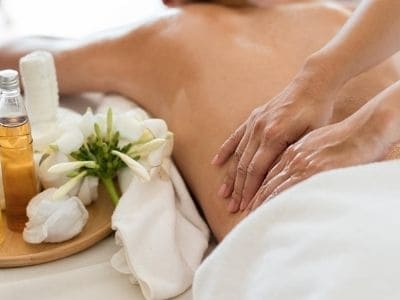 The Oils
Each oil is unique in itself having its own origins and benefits. They can be used alone or in combinations and are as much a part of nature's gift as essential oils. Providing you use the best grade for the intended purpose, they are safe and reliable. They have been used for thousands of years in body work, baby massage and beauty massage. Always choose the best quality for the purpose in mind. This means that you should understand what you are buying especially as a therapist. If one oil is more expensive than another of the same name by more than a few pennies there is usually a difference in quality. Do not assume that all refined oils are inferior, they are not, but do not assume that they have all the same qualities as their cold pressed counterparts, they do not. Above all make sure your oil is fresh. Most oils have no smell, there are a couple that are the exception. Rancid oil not only smells it is a free radical bomb. Free radicals contribute to premature aging, tissue degeneration, promote glycation and reduce the skin's elasticity.
Sweet Almond Oil:
I find this one useful all year round but particularly 'dry skin at the turn of the seasons'. Almond oil is highly nutritious, being a good source of trace minerals and rich in the polyunsaturated fatty acid linoleic acid. It is an excellent emollient for chapped hands and is used extensively in skin care preparations. It is a popular ingredient in cosmetics for moisturizers, night creams, body milks and as a skin softening massage oil. It is almost an industry standard in Aromatherapy for massage and body work. It gives great slippage as it does not absorb too quickly. The oil should be pale yellow in color with a slight odor. If your oil is clear it has been refined.
Argan Oil:
Argan oil has been known for centuries for its cosmetic and pharmaceutical virtues. As a free radical scavenger, it has more vitamin E than most and contains carotenes and phytosterols. It prevents the drying and slows the physiological aging of the skin by restoring its hydro-lipid film. Argan oil is also recommended to fortify fragile nails. Try adding this oil to your skin care protocols and keep some at the manicure table.

Avocado Oil:
This oil is extracted from the flesh which contains up to 30% pure oil. Avocado oil is highly moisturizing and skin softening, promotes cellular regeneration and its action on dry and fragile skins is well documented. Repeated use and massage on the skin using this oil has shown an increase in hydration to the upper layers of the skin as well as an apparent increase in the elasticity of the skin. I highly recommend it for alipidic, mature skin and the treatment of premature aging skin so much so that I personally use it daily as a part of my skin care regime. The viscosity is thicker than most and so it needs to be combined with other oils for use in massage or simple daily application to reinforce the skin's lipid barrier. Its unique feature is that it contains more vitamin D than most eggs and feels wonderful on the skin especially in the depths of the cold winter.

Borage Oil:
Borage is known for being rich in GLA. It is one of the richest sources known. Borage Oil is sometimes used to boost the GLA content of other oils such as Evening Primrose oil. It is ideal for dry and sensitive skins. It is found in formulations for fighting wrinkle formation, dehydration and loss of elasticity in aging skin because of its regenerative and firming properties.
Calendula Oil:
Native to the Mediterranean, it is generally found as infused oil, and is one of my favorites. It's highly ant-inflammatory and soothing properties lends itself to the treatment of rashes, dry, chapped skin and it makes an excellent base for treating eczema. Battaglia states in his book that Calendula is excellent for venous complaints especially when blended with essential oils of lemon and cypress. When applied consistently there is a decrease t in the symptoms of varicose veins and venous congestion. My experience is that there is immediate relief from the constant ache that varicose veins can create especially at night.
Organic Blueberry Seed Oil:
This oil is rich in essential fatty acids and phytonutrients, including omega 3 fatty acid, it is high in Vitamin A, B complex, C and E. Blueberry Seed oil effectively moisturizes and improves skin elasticity, reduces wrinkles, dryness and skin lines. Regenerating skin cells, it is perfect to include in anti-aging skin creams.
Organic Inca Inchi Oil:
Organic Inca Inchi Oil is the subject of a development program in Peru associated with the Amazon restoration program and fair trade. It uses traditional organic agriculture methods and is guaranteed to be free of chemical treatment. It is the richest oil in the world for its content of unsaturated fatty acids, essential for the overall good health and function of Epidermal barrier function. Inca Inchi oil is an integral component of our award winning Hydralift Complex, a beautiful day cream that revitalises and rejuvenates mature skin.
Hazelnut Oil:
Hazelnut oil is quite similar to Almond Oil in in composition and stability and has similar properties. However its diffusion and penetration properties seem to be far greater. Therefore this oil is recommended as a carrier oil because of its ability to penetrate the epidermis without leaving the skin greasy. Hazelnut has good regenerative properties on the skin. Due to its diffusive characteristics it prevents dehydration of the skin and is particularly recommended for sensitive skin and baby skin leaving it smooth and soft. Combined with Sesame and Calendula oil it makes an excellent after sun oil.
Hypericum (St John's Wort):
Hypericin is the principal active ingredient and is a psychotropic activator of neuronal metabolism. This would account for its antidepressant and mood lifting properties. The oil is used topically for mild burns, bruises, hemorrhoids, varicose veins, wounds, sores and ulcers. It has also been indicated for nerve pain such as neuralgia, sciatica and for some rheumatic pain. When using this oil for massage, warm it gently (not more than 37 degrees) to ease joint stiffness, inflammation and general aches and pains. One word of caution this oil can increase photosensitivity.
Jojoba Oil:
Jojoba oil has a high compatibility with the skin. Chemically it is actually a liquid wax versus an oil. It contains hardly any triglycerides but has a combination of esters and fatty alcohols. Naturally moisturizing and healing its traditional use is being protective for dry skin conditions however it can be used on all skin types. It should however be noted that it is ideal for regulating sebum and useful in oily scalp conditions

Macadamia Oil:
This oil deserves a mention simply because it feels wonderful on the skin. It is high in Palmitoleic acid, a mono unsaturated fatty acid not commonly found in other oils. Palmitoleic acid is also found in sebum, thus Macadamia oil has been often recommended for mature skins that start to dry out and become alipidic. It is very nourishing and I recommend it for every skin care specialist.
Rosehip Seed Oil:
Extensive clinical work in South America claims that this oil is extremely beneficial in in tissue regeneration for conditions such as burns, facial wrinkles and the treatment of scars. I have used this oil successfully to counter the effects of the sun and also in the treatment of scars to reduce redness, hyperpigmentation and help minimize keloid tissue formation. It is believed that these properties are due to the amazingly high levels of both linoleic (47.4%) and linolenic (33.0%) fatty acids.
Soybean Oil:
Cold pressed Soybean oil is an excellent source of vitamin E after Wheatgerm oil. Soya bean oil is rich in polyunsaturated fatty acids including the two essential fatty acids, Linoleic and Linolenic which are not produced by the body. It is good for massage and suitable for all skin types as it has a regenerative effect on the cutaneous tissue due to the presence of the fatty acids. It therefore enhances local circulation in the area treated to bring about revitalization of the dermis. It is a valued emollient for cosmetic use containing intrinsic phytoestrogens.

Wheatgerm Oil:
An extremely valuable source of vitamin E and fatty acids. Due to its natural vitamin E content it is a natural antioxidant. It promotes the formation of skin cells, improves blood circulation and helps relieve symptoms of dermatitis. However in massage and facial treatments make sure it is well blended with other vegetable oils, using maybe one or two mls as it does have a strong, pungent odor.

---
About the Author: Trish Green, Founder of Balnea Spa Products in 1992, has been an advocate and educator within the Esthetics and Spa industry for 28 years. Trish is an International speaker, educating aestheticians across the United States and Canada. As a CIDESCO aesthetician, a Homeopathic Practitioner and Internationally trained Aromatherapist, with a strong science background and training to include mental health, she specializes in a complete wellness approach for all women, with special interest in the wellness approach for managing the many aspects of the aging process.